Dreamy Cashmere, a beautiful air-jetted 100% novelty cashmere yarn, is luxuriously soft and unimaginably lightweight. Sweaters made with the dreamy cashmere drape beautifully on various body types and provide warmth and ultimate comfort for those cool days. No wonder the Dreamy Cashmere sweaters have been the most desirable pieces from Paychi Guh collection season after season.
Only the best quality cashmere yarn is selected to make Paychi Guh sweaters. The 100% premium 2-ply Inner Mongolian cashmere yarns are used singularly or plied together to create a variety of sweaters different in weight and fit to be part of your wardrobe staples for seasons to come. Hand wash is recommended and dry cleanable.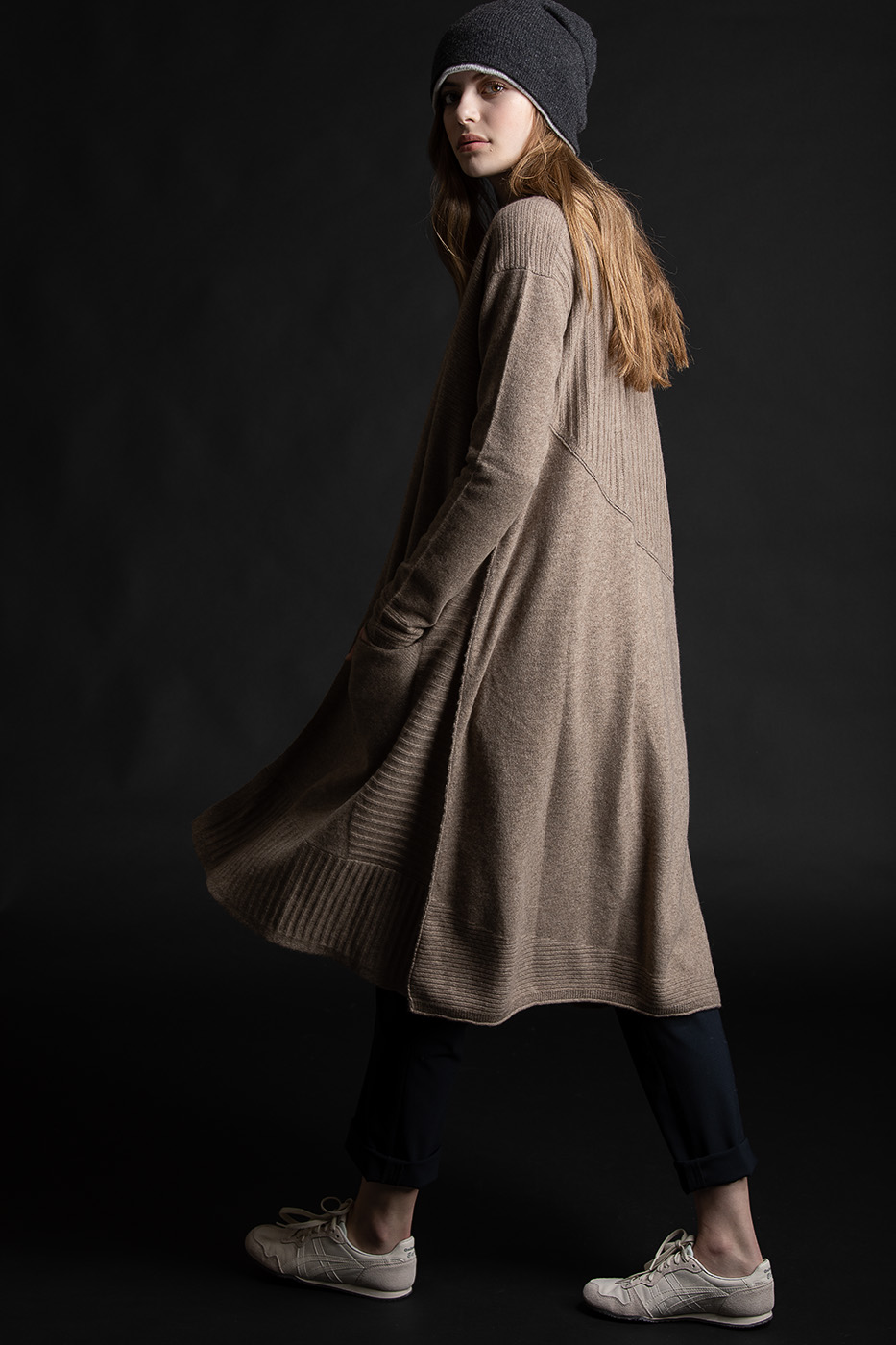 Worsted Cashmere and Superfine Cashmere/Silk
Only the longest and finest cashmere fibers can be used for worsted cashmere yarn. Lightweight and breathable, the worsted cashmere sweater is the softest and the most comfortable thing you will love for everyday indulgence.

Another brand favorite fabrication is the superfine 70% worsted cashmere 30% silk blend. Besides all the comfort and warmth expected from a Paychi Guh worsted cashmere piece, printed Cashmere/Silk sweaters have the sophisticated vintage looking surface interest created by hand screen printing technique. They will be your go-to layering pieces almost all year round.